The SediMeter is probably one of the best instrument in the world for measuring sediment transport, including siltation resulting from dredging, but there is one little hitch. To get data in real time the instruments must be connected, and cables on the sea floor can get in the way of works — plus they can pose dangers to corals. Although buoys have their disadvantage (the potential of interfering with boat operations) the combination of buoys and cables should be able to solve most if not all challenges.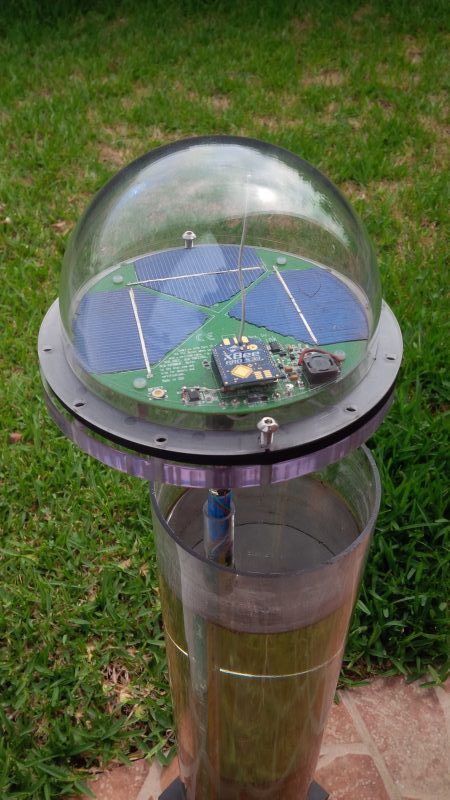 The radio modem has an UW connector that fits directly into the SediMeter, although for obvious reasons an extension cable will be used offshore. The direct connection is useful in a lab setting, though. Five years ago Lindorm delivered a custom solution of that kind to Taiwan. The requirements of the customer to be able to use the instruments with telemetry both in the lab and in the field was carried over to this design, which works in both settings with no other change than possibly adjusting the transmitting effect on the radios.
Once the monitoring has been initiated, the user interface is the same as when using cables. The window allows watching a single instrument over time, or the present situation of all instruments in the tab Network Real-Time Data. It also allows for alarms by e-mail for excessive erosion, sediment accumulation, or turbidity. It is a complete monitoring system that can handle many sensors in real time. It's available from Lindorm, Inc. for purchase, leasing, rental, and they also offer consulting services to get the user up and running.