A couple of years ago Lindorm, Inc. introduced the third generation SediMeter™. While the second generation had featured a display, an input device, USB connector, SD card, and RS485 communication, and relied on primary batteries, the third generation only features RS485 communication in a permanently sealed unit with a built-in rechargeable battery. The goal was simplicity and durability for monitoring sediment accumulation, erosion, and siltation around dredging sites, in shipping channels, and so on.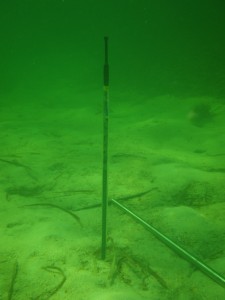 Unfortunately, the battery management was not ideal for research users who tend to store instruments most of the time, with maybe a year between deployments. The battery would run empty and require special reset procedures to start the instrument up again, and sometimes even a battery replacement at the factory.
To overcome this, Lindorm is now, from January 1st, equipping all SediMeter™ units with a backup battery. When the rechargeable battery runs empty, the backup battery prevents it from getting over-discharged for up to 10 years. When charging again, a new automatic reset is designed to turn the instrument on automatically. This is expected to completely eliminate the potential for hassle when taking instruments out of storage.
Several other changes have also been made: A stronger handle to eliminate bent bayonets during anchor retrieval; thicker military-standard internal cables to avoid malfunction due to vibration; a much improved line for the cleaner shuttle to avoid snags; and numerous process improvements during assembly to increase chemical compatibility and strength in the long run.
To reflect this increase in quality, Lindorm increases the warranty for SediMeter™ instruments from 1 to 2 years. Furthermore, the warranty now also covers the batteries since there is no longer a requirement to periodically charge the battery to keep it from getting ruined.