This field application shows how the SediMeter™ can be useful for ecologists and sedimentologists alike. The instrument was deployed off a mangrove shore in Biscayne Bay, south of Miami, about 0.5 m under the low tide level. It was deployed by wading, and the holder was pushed down rather than screwing it down, so as to minimize the disturbance of the sedimentary structure.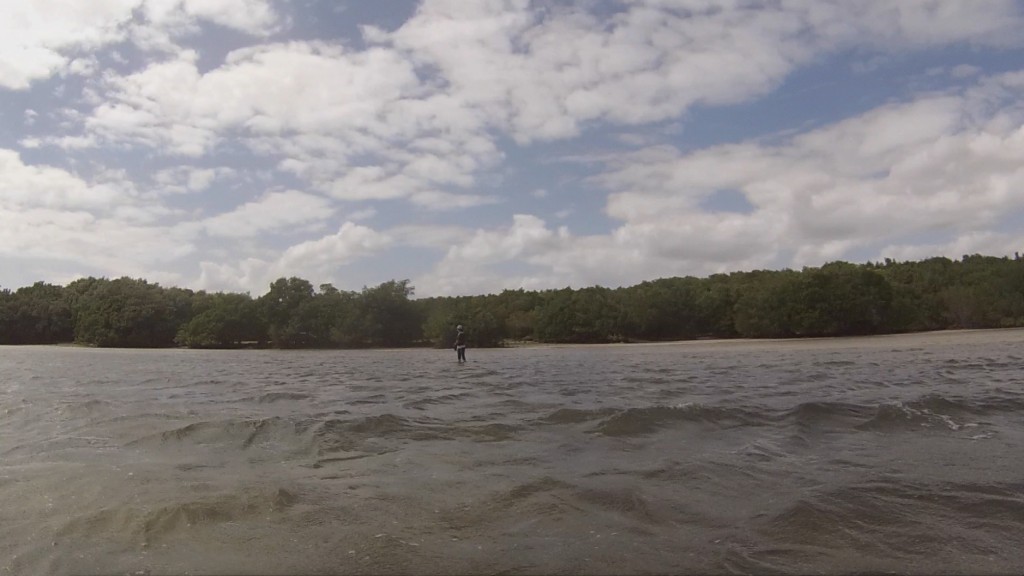 The SediMeter™ was placed in a small field of sand within the seagrass-covered bottom.
The instrument was deployed at low tide and retrieved at low tide 4 days later. Unfortunately a local fisherman had seen the instrument and turned it in the holder after two days, so we will only show the first two days before the disturbance.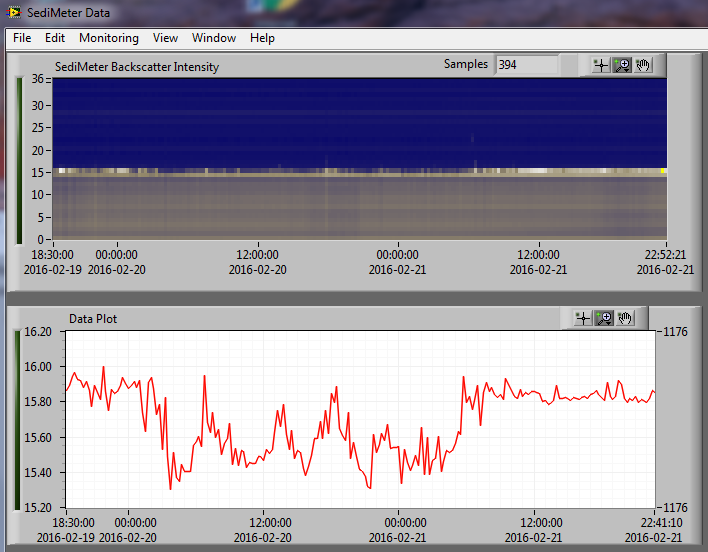 First we note that the bottom level was not stable (bottom graph). It varied by several millimeters up and down. A look at local wind data showed that it was caused by the waves. When the wind died down, the level stabilized (after about 6 AM UTC on the 21st).
Secondly, take a look at the intensity chart in the top graph. The top of the sediment pack has more reflectivity that the interior of it. This is likely a reflection of the poor oxygenation level in the sediments, and shows another possible application of the SediMeter™: To measure when anoxic conditions appear, and at what depth. The instrument can detect this since anoxic sediments turn increasingly black.
In this case the wind shift may have brought in less well oxygenated water, or the lower wind speed can have decreased the gas exchange with the atmosphere, which in turn seems to have led to a decrease of oxygenation of the sediments, as evidenced by them turning darker on February 23rd.
More information available from lindorm.com